Boric Acid Suppositories Causing Heavy Bleeding? If you are experiencing heavy bleeding after using boric acid suppositories, you are not alone. While this can be a frightening experience, it's important to understand what is happening and what steps you can take to address the issue. In this article, we will discuss the potential causes of heavy bleeding, what you can do to alleviate the symptoms, and when it's time to consult with your healthcare provider. What are Boric Acid Suppositories? Boric acid suppositories are a common treatment for vaginal infections, including bacterial vaginosis and yeast infections. These suppositories are typically...
---
Many women who haven't had success using other options like over-the-counter medications and antifungal prescriptions rely on vaginal boric acid suppositories to solve their problems. One can use boric acid vaginal suppositories topically or internally, depending on their condition. Doctors recommend using boric acid suppositories when other medications are not working.  However, there are certain precautions that you should take before taking any boric acid medication. It is a very strong chemical that can cause severe damage to the body if used in excess or improperly. You can buy boric acid over the counter at most pharmacies. Ask your pharmacist...
---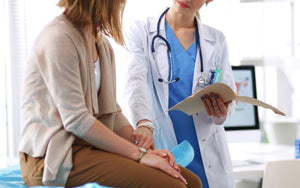 Boric acid suppositories are homeopathic medicines that contain helpful bacteria that treat yeast infections of the vaginal lining. Both men and women can use them, but they work best when applied directly into the vagina. Boric acid is a natural antiseptic agent found in many household products. It works by killing off harmful microorganisms (biofilms). However, if someone ingests or ends up taking an overdose, boric acid could cause severe bleeding or even death. Chronic boric acid poisonings are common for people who ingest the product. Therefore, you should keep the product out of reach of children. If someone swallows...
---
---