How to know if you have one or them, what to do about it Most women find it easier to live with vaginal odor when it's caused by a vaginal infection like BV. That way you at least know the root cause of the problem.  But it's much harder to live with the odor when you don't even know what's causing it. That's the problem most women face today.  Their biggest problem isn't so much the odor itself, but that they don't know why they have odor in the first place.  Because of that, most of them don't know...
---
Menopause usually brings good and bad news. On the one hand, we're glad to give up tampons and period cramps. But on the other hand, menopause can mean the beginning of awful vaginal issues.  Vaginal dryness… discomfort and pain during sex… low libido… atrophy… and the dreaded vaginal odor. That's what menopause means for some of us.  But in today's article, we'll share vaginal health tips you can use to ease into your golden years.  And if you're already struggling with some of these issues, we'll share some proven natural remedies you can try to get your vagina (and mental...
---
For most women, having sex is the greatest feeling in the world. But for some women, sex is a nightmare. It's torture. The pain is enough to make you stop having sex. The pain can ruin your relationship and your life.  Women who feel pain during sex complain bitterly about how it affects their relationships. Because of the pain, their body naturally does not want sex anymore. And if these women refuse to make love, their partners might start to feel unloved.  If you know how that feels, I have good news for you.  You don't have to avoid sex...
---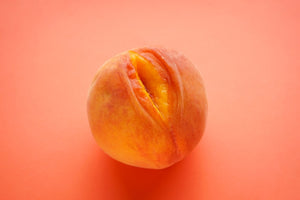 As we grow older, our whole body changes. Our hair gradually turns gray. We approach menopause… get there… and eventually hit our golden age. While all that is happening, our hormones also change. All through our body, we start to feel age catch up on us.  But this change happens throughout the body — including down south.  How the vagina changes as you age Yes, the vagina "grows" older with our body. The change in hormones affects our mood but it also affects our vaginal microbiome. And the effect of that on the vagina can be good or bad.  When...
---
Tips for maintaining a supple-looking vulva Most women spend hundreds per month on skincare products. But they forget that their downstairs area needs even more tender loving care.  You don't want to neglect the skin down there. Neglect is a leading cause of vaginal issues like dryness, chafing, discoloration, and vaginal odor. So your intimate skin is that important.  In today's article, we'll talk about how your intimate skin differs from the skin on your face. And most importantly, you'll learn how to keep the skin around the vagina (including the vulva) looking and feeling inviting and yummy.  But first,...