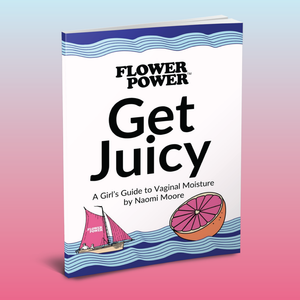 Get Juicy Vaginal Moisture eBook
Regular price
$4.97
Sale price
$12.97
You Save 62%
Unit price
per
100% Free Shipping (Discreet Packaging)
Struggling with vaginal dryness can be more than just uncomfortable; it can impact your confidence and overall well-being. Our comprehensive guide, "Get Juicy - a Girl's Guide to Vaginal Moisture" offers a holistic approach to reclaiming your feminine health.
Here are a few things you'll discover:
The vital role of diet and hydration in maintaining optimal vaginal moisture
How hormonal imbalances can affect your vaginal health and ways to restore balance
The connection between vaginal moisture and vaginal odor, and how to manage both
Lifestyle changes that can transform dryness into divine comfort
Natural remedies, including essential oils, that can provide relief
Tips on proper vaginal hygiene to prevent infections and maintain moisture
In-depth insights into the myths and facts surrounding vaginal health
Don't let vaginal dryness hold you back. Unlock the secrets to a healthier, more vibrant intimate life with our guide.